Alex Fox. Composer + Guitarist + Performer
Born in Buenos Aires, Argentina, Alex Fox received a well rounded musical education in his native Argentina with great masters in guitar, harmony, and conducting. Music has always occupied his life – at age six he began piano lessons and soon moved on to classical guitar. As a teenager Alex Fox received a scholarship to train with the director of the Teatro Colon Symphony Orchestra in Buenos Aires. It was at the Teatro Colon where he learned to conduct and write his own compositions and began to earn a living teaching music and playing in his own band.
While living in Argentina, Alex Fox admired a wide variety of music, including the great classical-guitarist Andres Segovia, the lyrics and pop music of the Beatles, the flamenco sounds of Paco de Lucia, rumba rhythms of Gipsy Kings, and Brazilian music of Carlos Jobim. He later continued his studies in the U.S. at Miami Dade College where he received a full scholarship.
Alex Fox established his credentials as a composer, showman, and independent recording artist, performing for many years at one of Miami's most popular locations: The Art Deco District in South Beach.
He has successfully created an exciting and unique musical style, a blend of classical rumba and flamenco rhythms with a Mediterranean flair, and has produced eight CDs of original music that are currently out in the national and international market. He has performed with, and for, famous musicians. He recorded with Julio Iglesias on the 1996 release "La Carretera", opened several concerts for the great percussionist Tito Puente at the Istanbul Amphitheatre in 1999, and for "The Eagles". He performed for 12,000 people in Beirut at the Bacardi Jazz Festival in 2000. He made several appearances on American TV and Film (Good Morning L.A., channel 4, America's Most Wanted, QVC, The Holy Man, etc.), on Spanish TV (Cristina, Sabado Gigante, La Cosa Nostra, Control, etc.), and performed several times on European and Mid-Eastern MTV. Furthermore, and for many years now, he has been a preferred host at the Cannes musical scene.
Also, Alex Fox has been performing and continues to perform at benefit events for the Cancer Foundations in South Florida, Save the Children Foundation, etc. At corporate events he has played on many occasions for GE, Office Depot, Motorola, Adidas, etc. At private events and benefits, he has had the honor to perform for President Clinton, Mr. John Kerry, the president of Lebanon, the president of Turkey, Italian designer Versace, prince Rainier of Monaco and many other public figures.
On February 13, 2006, Alex Fox performed his original music with his band and Las Olas Studio Orchestra at the Broward Center for the Performing Arts.
But by far Alex Fox greatest achievement has been to create that broad base of followers worldwide who have supported him over the years, and continue to do so to this day. This has enabled him to remain a successful independent artist, with his own record label: Alex Fox Productions Inc.
With his sons David and Sebastian, young talented musicians in their own right, he formed the "Fox Trio", and recorded the "Fox Trio" CD.
Performing with his live band, Alex Fox has taken his music to another level. He is now back with a wonderful CD , "Influences", this time to take us on a musical tour through different styles, rhythms and genres. The new CD features David Fox as song writer and performer and Sebastian Fox in classical guitar (Sebastian had the honor to perform with Luciano Pavarotti). Other artists, all of high caliber, on this new album include Dean Brown, Bernard Soto, Richard Bravo, Alejandro Martinez, Reinier Guerra, Tony Perez, Armando Gola, Alfredo Oliva, Erico Schulz, Lazaro Rodriguez, Carlos Pui, Eddie Montilla, and Femio Hernandez.
Alex Fox continues to perform at private events, benefits, and concerts around the world. Most importantly, he continues with his passion for music and life.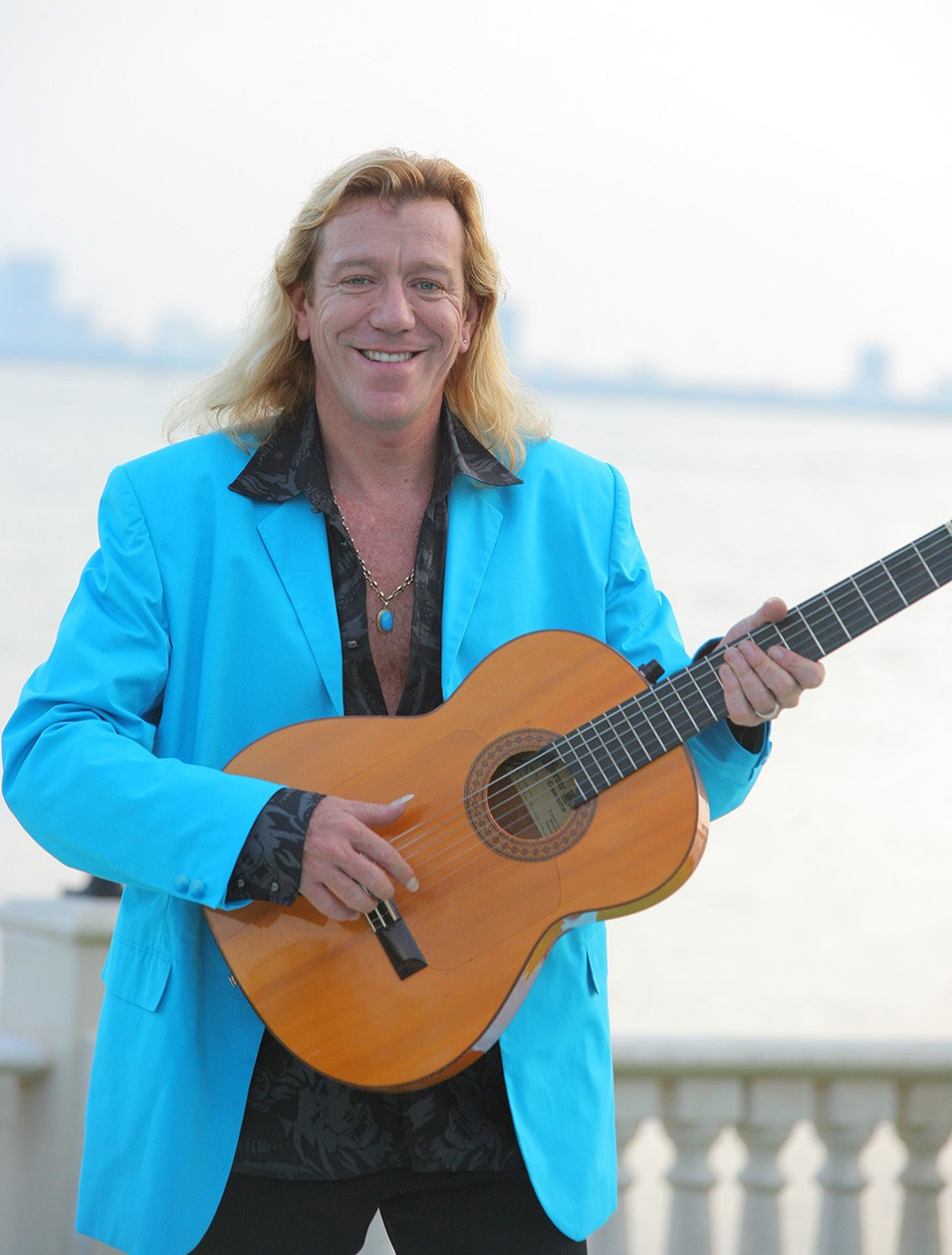 Book Alex Fox for your next engagement